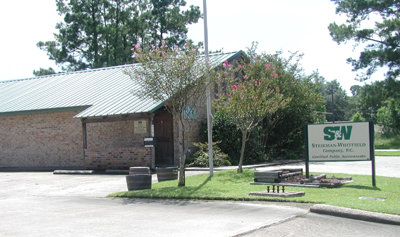 Welcome to Steirman Whitfield
Steirman, Whitfield and Co. PC was founded when Joel Steirman, practicing as a sole owner since 1980 invited Jane Whitfield, an employee of several years to join him in partnership in 1985.
Initially the firm provided basic accounting, tax and auditing services. Since that time the firm has developed advanced expertise and experience in taxation and auditing. Also, the practice areas of peer review and information technology have been developed so that the firm can provide overall assistance for computerized systems to include software implementation and hardware design and installation.
The firm has not neglected its basic individual & business taxation and computerized bookkeeping. The firm uses the most current and innovative software and techniques to provide these services at a reasonable fee to all size businesses, from a sole owner to large corporate entities. The firm's library for all areas of practice are extensive and equal to a regional or national firm's resources due to the computerization of authoritative and research materials available through internet libraries.
As the auditing service grew the firm made a decision to restrict its audit practice to governmental and not for profit entities. This was done to assure the firm's audit clients the highest level of service by concentrating on these areas.